Instructors' Bios
Julie Rockefeller, Instructor and Co-Founder, Kortright Handworks
I've been on this fiber arts path for 40 years, which makes it sound as if I should know most everything, right? But no.The more experience I gain, the more I realize how much more there is to know -- how much more there will always be to learn. And this is the marvelous thing, understanding that I will never come to the end of the path.The path will always continue on ahead.
Entirely self-taught, anything that I know has been learned the hard way. So for sure I've made all the mistakes you've ever made or ever will make (not just once, but many times). And because until recently I wasn't part of a knitting community, I had to learn to fix them on my own (or not).
It turns out that this trial-and-error method was just the right thing, slow and lonely as it sometimes seemed, because my proficiency is so honestly come by. I teach the way I learn. And by teaching, I continue to learn.
Every student of mine has heard me say, "It's only knitting." By this I mean that knitting should not be a tense, stress-inducing activity. Nothing of great import depends on the work being perfect, nothing of much consequence hangs in the balance, no matter the level of expertise.
Knitting, after all, is about keeping one another warm. Plain and simple.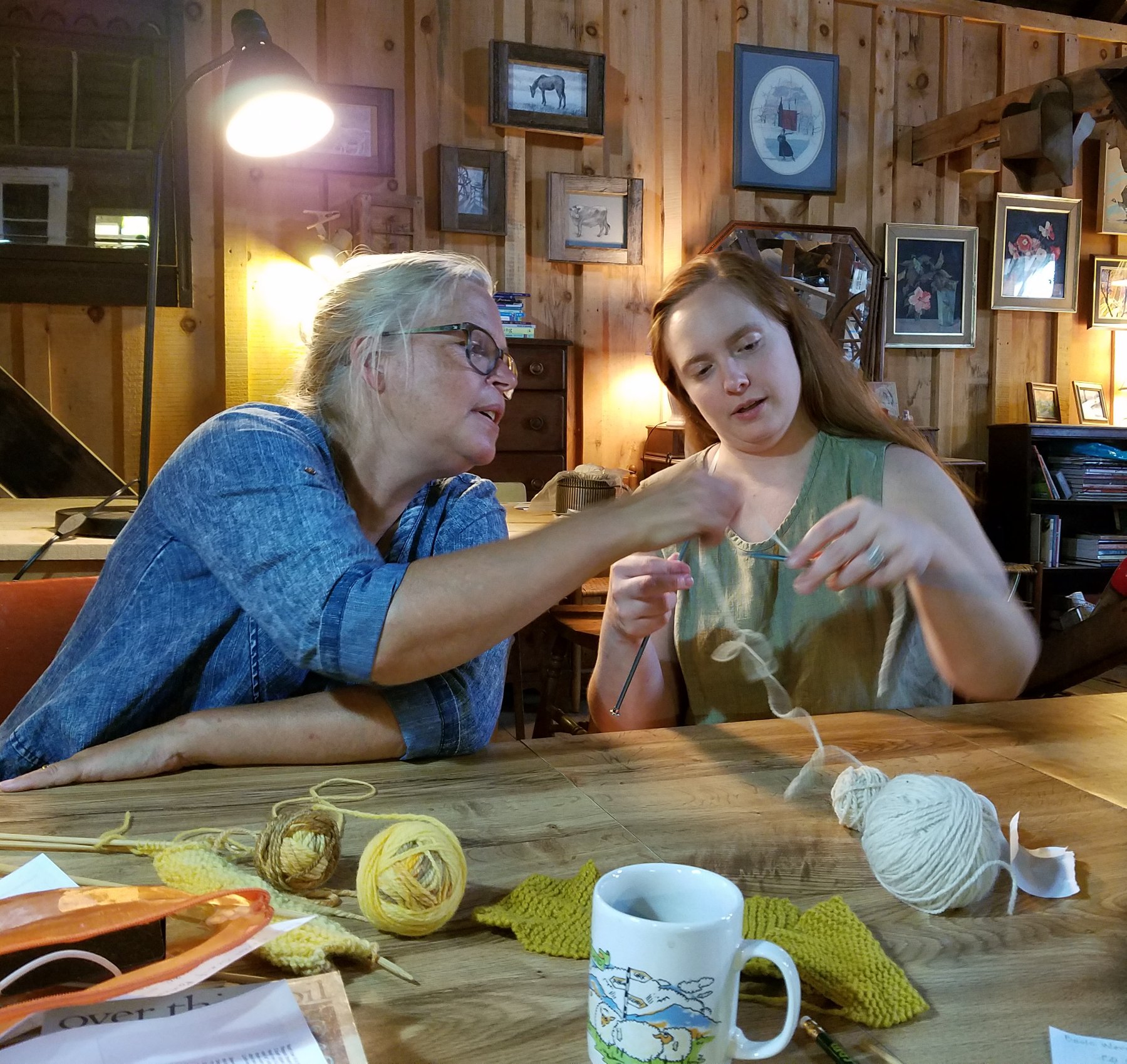 Julie and Anna Krusinski, Owner of Willow & Birch Apothecary
at one of our Intro to Knitting workshops.